Only Human,
Hell Gallery, Melbourne
7 Mar - 28 Mar 2009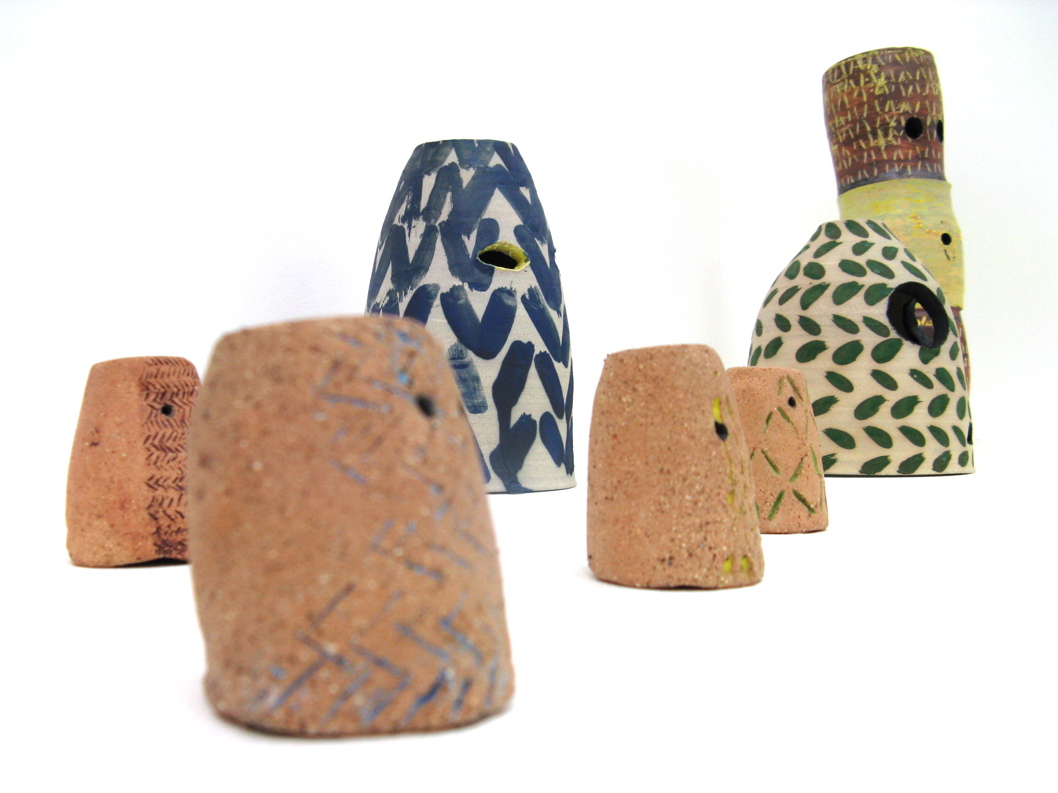 Only Human

March 7 – March 28, 2009
Opening Friday 6 March, 6pm til late
BBQ + DJs' Max, Danna, Michael and Biscuit

Only Human is the fourth solo exhibition from Brendan Huntley. Coming from a background in graffiti, Brendan now divides his energy between painting and sculpture. When out of his studio he spends his time indulging a love of vegemite and fronting garage rock band Eddy Current Suppression Ring.

Working primarily with ink, pastel, paper and ceramics, Brendan probes the smokescreen of appearance by suggesting the existence of multiple personalities. For Only Human, Brendan has produced an assortment of upside down jugs, teacups, gravy boats, dinner glasses and other homely vessels, infusing them with lifelike sensibilities. By twisting the traditional techniques of ceramic sculpture, Brendan explores our joys, fears, thoughts and observations of life. Questioning what it is to be human by exploring what it is to be non-human.

Through his lyrics or artwork, Huntley can't help but let us know his concerns. His work is marked by a compulsive truth and honesty that speaks of what it is to be human and what it is to be outside looking in.